Submitted by

chandra

on Wed, 2015-06-10 10:59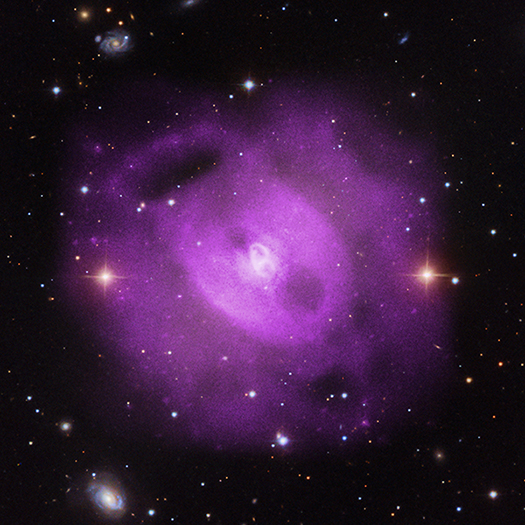 Astronomers have used NASA's Chandra X-ray Observatory to show that multiple eruptions from a supermassive black hole over 50 million years have rearranged the cosmic landscape at the center of a group of galaxies.
Scientists discovered this history of black hole eruptions by studying NGC 5813, a group of galaxies about 105 million light years from Earth. These Chandra observations are the longest ever obtained of a galaxy group, lasting for just over a week. The Chandra data are shown in this new composite image where the X-rays from Chandra (purple) have been combined with visible light data (red, green and blue).