Submitted by

chandra

on Tue, 2014-03-04 16:57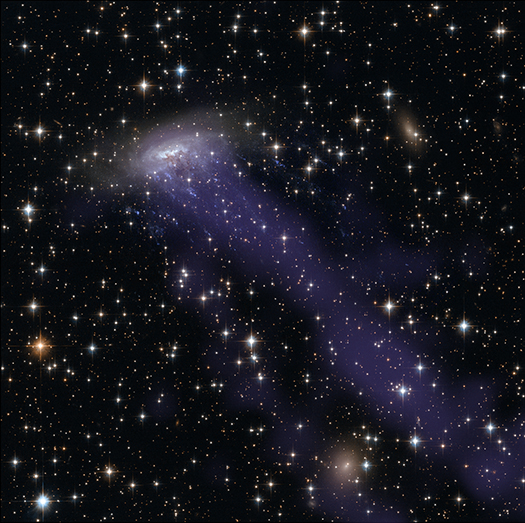 The spiral galaxy ESO 137-001 looks like a dandelion caught in a breeze in this new composite image from the Hubble Space Telescope and the Chandra X-ray Observatory.
The galaxy is zooming toward the upper right of this image, in between other galaxies in the Norma cluster located over 200 million light-years away. The road is harsh: intergalactic gas in the Norma cluster is sparse, but so hot at 180 million degrees Fahrenheit that it glows in X-rays detected by Chandra (blue).