Submitted by

chandra

on Fri, 2023-10-27 10:36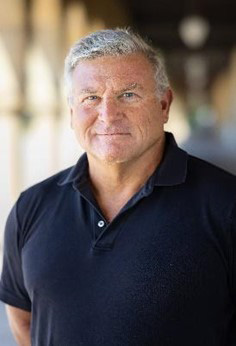 Roger Romani
We welcome Roger W. Romani as a guest blogger. Roger is the first author of a paper that is the subject of our latest Chandra release. He has been a professor of Physics at Stanford University for 30-odd years and helped found KIPAC, its institute focusing on astrophysics and cosmology. He is interested in high energy astrophysics problems of all sorts and likes to bring observations from multiple wavebands together with modeling to explain astrophysical puzzles. However, he has a special fondness for the extreme physics conditions associated with pulsars and their environments. Today's blog gives one such example.
Magnetic fields are the binding agent that turn interstellar atoms into gases. Between the stars the particle density is so low that, without these fields, individual atoms would fly along like buckshot, essentially never colliding. But since the atoms are often ionized – with a positive charge because negatively charged electrons have been stripped away – their interaction with embedded magnetic fields forces them to flow in concord, resulting in the fluid-like behavior that forms many of the nebulas that enthrall us in astronomical images.
It is surprisingly hard to image this magnetic scaffolding. A new capability for magnetic mapping was introduced with the launch of NASA's Imaging X-ray Polarimetry Explorer (IXPE) in late 2021. This telescope is sensitive to 1-10 keV X-rays and, using an ingenious photo-electron tracking camera developed by our Italian colleagues, is able to sense the polarization, or orientation of the electric field in the electromagnetic wave, of the individual X-ray events. (An "eV" is an electron volt, a unit that represents how much energy an electron gains when it is accelerated by the potential of one volt. A "keV" is 1000 eV.) So together with its imaging, timing, and energy resolution capabilities, IXPE can, for the first time, extract (albeit imperfectly) all of the information carried by each X-ray photon. The result is a color movie of the target, which also shows how the local emission is polarized.