Submitted by

chandra

on Tue, 2009-05-26 11:31
Imagine getting a picture of some random patch of the Earth. This picture has some features on it - maybe a mountain or a river or even a city - but from the altitude it was taken, you can't be exactly sure what's what. And then imagine if someone asked you to place it exactly where it should lie on the Earth. Really hard, right?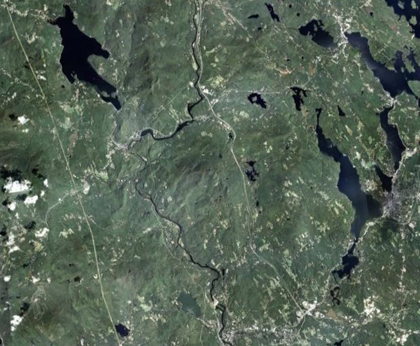 It's New Hampshire - USA
Well, of course, it gets a lot easier if someone were to give you the exact longitude and latitude. While this seems like an obvious thing to do, it's not so simple for astronomical images. When astronomers create their images for scientific purposes, these images retain certain coordinate information - like longitude and latitude - but for space. Unfortunately, when these images get processed further to make them attractive for the public, this information gets stripped out. In other words, we're back to having no clue where this image matches up with anything else.