Submitted by

chandra

on Mon, 2014-12-08 11:23
The people who work at the Chandra X-ray Center truly have many talents. Take, for example, Sherry Winkelman who works on the Chandra Data Archive, which houses the vast amounts of Chandra observations taken over the lifetime of the mission.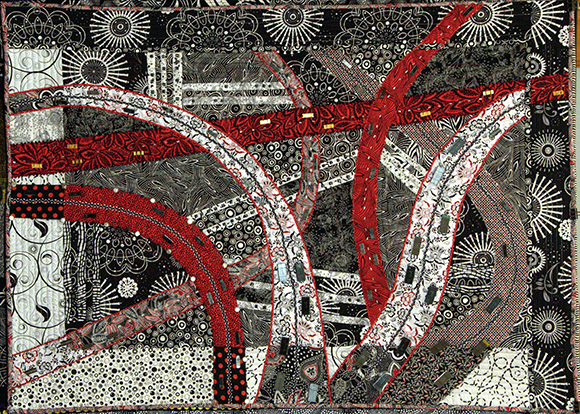 Just recently, Sherry's quilt called "Interchange," an abstraction of the Chandra archive, was accepted for the 2015 Smithsonian Community Committee art exhibition, Artists at Work show. The quilt will be on exhibit in the Ripley Center in Washington, D.C. from February 4 through May 1, 2015.