Resources for museums, planetariums, broadcast producers and other special venues.
How to Find & Request Animations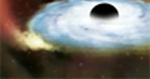 Use the resources section of the Chandra website to view available animations. Animations are organized into categories: Our podcasts are also available in broadcast resolution by request.
Contact:


April Hobart 617-496-7048, ahobart@cfa.harvard.edu
Kim Kowal Arcand 617-496-7860, kkowal@cfa.harvard.edu

Please refer to each animation by its web link, number on page and title as it's given on the web page.
Example:


http://chandra.harvard.edu/resources/animations/blackholes.html #1 "Best of Chandra Images: Black Holes, Jets & Quasars" to request the

following animation

Please specify format required, project deadline & intended use.
Please include your contact name, address and phone number (Phone numbers are needed to fed-ex tapes)
Please give us at least one week to fill the request.
We like to collect copies of programs using our materials. If at all possible, when your project is complete, please send us a copy on DVD or tape.
Materials can be sent to:


April Hobart
Chandra X-ray Center
Harvard-Smithsonian Center for Astrophysics
60 Garden St, MS 34
Cambridge, MA 02138

Animation of X-ray Flares from a "Young Sun"

Animations are free of charge, but we do ask that you obtain our permission for usage and give proper credit. All animations are credited on our web site, and if we send a tape, each clip is preceded by a slate giving proper credit information.

If you have further questions on permissions and usage, please contact:


Animation of Black Hole with Accretion Disk and Torus

Animations can be sent in any of the following formats:
Broadcast-quality video on Beta SP tape, NTSC at 720 x 486
Uncompressed quicktime or avi, 720 x 486, sent on CD or DVD (file may be zipped to fit)
Compressed quicktime or mpeg files in various file sizes and aspect ratios. The following standard formats are found in most cases on our website and can be downloaded directly by the requester:


Large QT

: 720 x 480, ~10-50MB

Small QT

: 360 x 240, ~3-9 MB

Large mpeg

: 720 x 480, ~5-15 MB

Small mpeg

: 360 x 240, ~2-8 MB


Other sizes can be custom-built and either posted for download or sent on CD
HDTV: please allow extra time for the re-rendering of frames at HD size. Frame sequences can be sent if firewire drive is provided by requester. Uncompressed quicktime movies at HD resolution can also be sent via DVD.
Video sequences can also be telestreamed as NTSC video if requester has a Clipmail Pro.

Still Images & Illustrations

Animation of Titan's Transit of the Crab Nebula
All of our released Chandra images are available for downloading. Please browse the photo album by category or date.
The images are available in various formats, including JPEG, full-resolution TIFF and postscript (PS). The Chandra TIFF files posted on our site are the highest resolution images available. For additional information on Chandra data and resolution issues please contact Kim Arcand.
We also have an archive of illustrations relating to release/science concepts. Please visit the illustrations section to view the complete gallery.
Posters, postcards, bookmarks, lithos, and a coloring book are available to educators and amateur organizations by request.
An interactive tour of Chandra´s X-ray Milky Way (CD-ROM) and a collection of Chandra Images and Handouts (data DVD) are available by request through the web site.