Submitted by

chandra

on Fri, 2014-05-30 09:13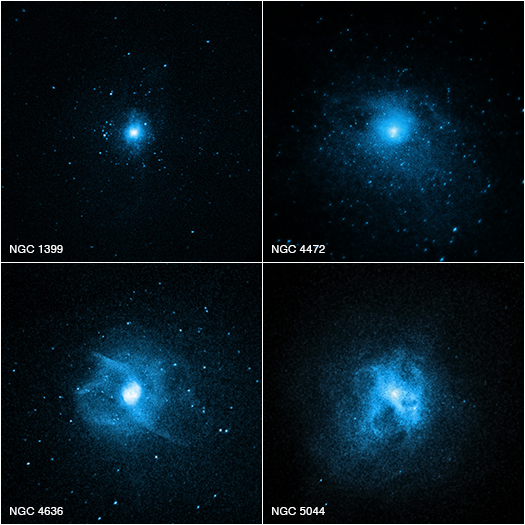 NASA's Chandra X-ray Observatory has shed new light on the mystery of why giant elliptical galaxies have few, if any, young stars. This new evidence highlights the important role that supermassive black holes play in the evolution of their host galaxies.
Because star-forming activity in many giant elliptical galaxies has shut down to very low levels, these galaxies mostly house long-lived stars with low masses and red optical colors. Astronomers have therefore called these galaxies "red and dead".