Submitted by

chandra

on Mon, 2015-06-22 11:19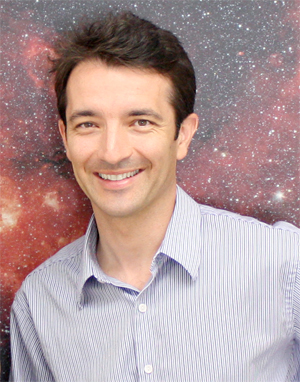 We are pleased to welcome guest blogger Sebastian Heinz, a Professor in the Astronomy Department at the University of Wisconsin-Madison. Sebastian led the team that discovered light echoes around Circinus X-1, the subject of our latest press release. He received his Ph.D. at the University of Colorado at Boulder. He studies relativistic jets − a phenomenon observed around black holes and neutron stars and started investigating the neutron star Circinus X-1 star when he was a Chandra Postdoctoral Fellow at MIT.
Some astronomical discoveries are straightforward − you observe something and it is immediately clear what you have found and what the consequences are. Often, though, astronomy requires the combination of different people's skills and different kinds of data to solve a puzzle. This was definitely one of those puzzles.
When we downloaded the data from our long Chandra observation of the neutron star Circinus X-1 in early 2014, it was immediately clear that we were looking at an exceptionally bright light echo. Light echoes are created just like sound echoes, when light waves bounce off an obstacle (in this case dust clouds). Because their path has a kink in it, the bounced light waves take longer to arrive at the telescope than the waves that didn't bounce. Our echo resulted from a two-month long huge X-ray outburst Circinus X-1 had had in late 2013 (see the X-ray movie from MAXI included here), making it the largest, brightest, most spectacular set of X-ray rings to date, which is why we jokingly call Circinus X-1 the "Lord of the Rings".