Submitted by

chandra

on Tue, 2018-10-16 09:58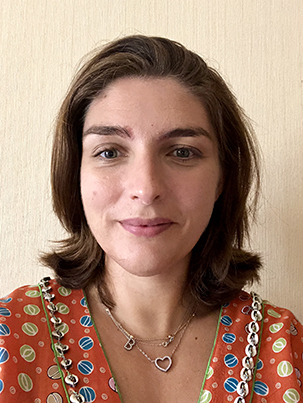 Eleonora Troja
We are very pleased to welcome Eleonora Troja as our guest blogger. She is an associate research scientist at the University of Maryland, College Park, with a joint appointment at NASA Goddard Space Flight Center. She divides her time between her research on colliding neutron stars, directing the Swift Guest Investigator Program, and her three-year-old daughter, Bianca.
A year ago, on October 16th 2017, an amazing discovery was announced. GW170817, a collision of two neutron stars seen through gravitational waves and light, had realized the perfect union of two worlds. At the press conference organized by the National Science Foundation, a journalist asked an important question to the panelists: "Hadn't we seen similar events before?" In that moment my mind ran back to an unusual gamma-ray burst, GRB150101B, localized by NASA's Swift satellite nearly three years earlier.
GRB150101B was a flash of gamma-ray radiation that lasted for less than a fraction of a second. It was one of the weakest explosions ever seen with Swift, yet it was very luminous in X-rays and for a very long time. This was so unusual that Swift scientists were not sure whether the burst was a gamma ray burst (GRB) or another type of weird explosion, and dubbed it with a dual name GRB 150101B / SwiftJ123205.1-1056. I asked that NASA's Chandra X-ray Observatory observe this object and help us unravel the mystery of its nature. Chandra revealed that there were two sources of X-ray light, not resolved by the Swift observations. A bright X-ray source was located at the center of the galaxy, probably indicating the presence of a supermassive black hole. Next to it, Chandra discovered a weaker X-ray signal coming from GRB150101B. At the same position, telescopes caught a glow of visible light which quickly faded away.