Submitted by

chandra

on Thu, 2018-05-31 10:42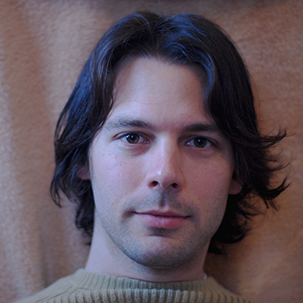 Dave Pooley
It is a pleasure to welcome Dave Pooley as a guest blogger. Dave led the black hole study that is the subject of our latest press release. He is an associate professor at Trinity University in San Antonio, Texas, where he loves doing research with a cadre of amazing undergraduates on topics ranging from gravitational lensing to supermassive black holes to supernova explosions to exotic X-ray binaries to globular clusters. He lives in Austin with his wife, two (soon to be three) children, two cats, and one dog. When he's not setting up train tracks, watching Daniel Tiger, or analyzing Chandra data, he enjoys cooking, woodworking, and all manner of whisky.
A colleague of mine at MIT once said that the minute the Laser Interferometer Gravitational Wave Observatory (LIGO) detects gravitational waves, it will be one of the most successful physics experiments ever performed, and the next minute, it will immediately become one of the most successful astronomical observatories ever operated.
He was exactly right. The direct detection of gravitational waves was a tremendous success for fundamental physics. We knew that gravitational radiation existed, but to directly detect it was huge. It was a triumph due to the meticulous and brilliant work of the hundreds of people who worked for years and years to make LIGO a success.
And immediately with that first detection, astronomers added gravitational waves to our tool belt of ways to study the universe. With just that first event, which was a merger of two black holes, we learned so much more about black holes than we previously knew. That, in turn, raised even more questions about these intriguing objects. Clearly, 60-solar-mass black holes exist. (That was news to us!) And you make them from 30-solar-mass black holes. (That was news to us too!) So 30-solar-mass black holes exist. (Even that was news to us, too!) But how do you make those? We astronomers have a few ideas, but we're really not sure. We haven't figured that out yet. Nature of course, already has.