Submitted by

chandra

on Tue, 2016-02-02 09:14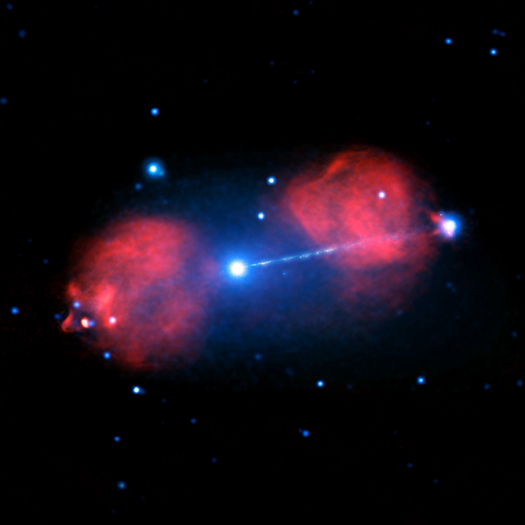 The Star Wars franchise has featured the fictitious "Death Star," which can shoot powerful beams of radiation across space. The Universe, however, produces phenomena that often surpass what science fiction can conjure.
The Pictor A galaxy is one such impressive object. This galaxy, located nearly 500 million light years from Earth, contains a supermassive black hole at its center. A huge amount of gravitational energy is released as material swirls towards the event horizon, the point of no return for infalling material. This energy produces an enormous beam, or jet, of particles traveling at nearly the speed of light into intergalactic space.